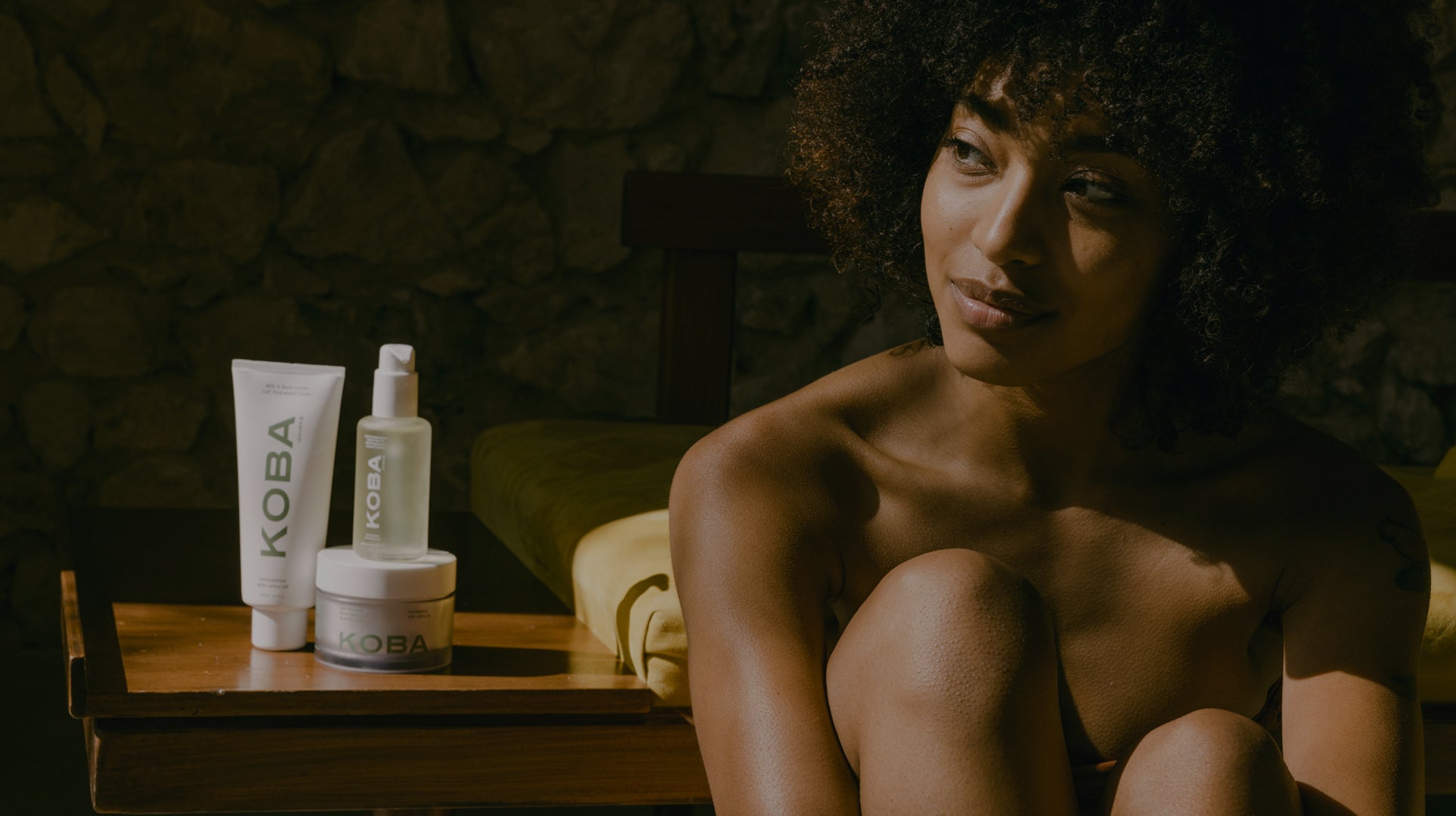 Love Your Body Collection
Choose from a range of moisturising textures that tick all the boxes for you and your skin. Whether you're after intense hydration, sun-kissed radiance, or a hit of fast-absorbing nourishment, find your body ally from our collection of hardworking heroes.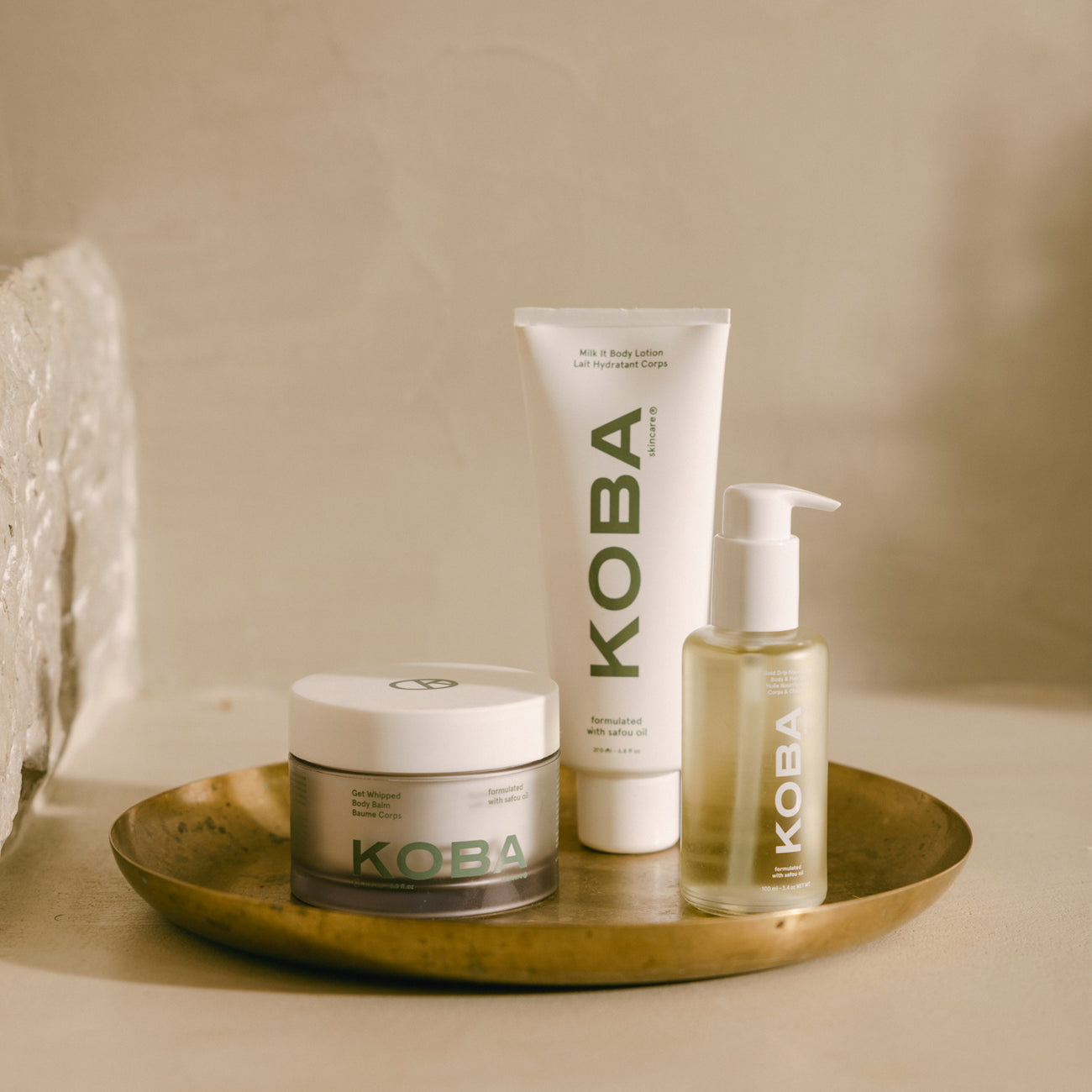 Love the Skin you're In
Here comes the Love Your Body Collection. Conceived to extend the narrative of skincare to body care, offering simple self-care routines and results-driven products formulated to combat ashy, thirsty skin and reveal huggably, soft skin. Clean formulas, enriched by safou oil, that hydrate even the driest parts of your body. Revel in loving and nourishing every inch of yourself. Flaky legs, bumpy arms and dry, damaged hair, we've got them covered. Embody supple skin and gorgeously glossy locks from your head to your toes with our oil, balm and lotion.
BODY & HAIR • NOURISHING • OIL
A multi-purpose revitalising oil for body and hair. This golden elixir is enriched with a blend...
Read More
Skin Type

Normal / Dry / Very Dry

Benefits

Protects, Nourishes, Hydrates, Restores Radiance, Illuminates, Rejuvenates, Strengthens, Tones

Safou Oil, Sweet Almond Oil, Jojoba Oil, Grape Seed Oil
BODY • FIRMING • BALM
A decadent, fast-absorbing body balm formulated with luxurious oils, nourishing butters, niacin...
Read More
Benefits

Hydrates, Firms, Tones, Softens, Replenishes, Nourishes, Protects, Soothes, Transforms

Safou Oil, Shea Butter, Niacinamide, Vitamin C, L-Carnitine, Phosphatidylcholine, Caffeine, Jojoba Butter
BODY • REPLENISHING • LOTION
A hit of instant hydration for your skin. Elevate your body care routine with a fast-absorbing ...
Read More
Benefits

Hydrates, Softens , Replenishes , Nourishes , Conditions, Protects, Soothes, Comforts

Safou Oil, Olive Butter, Shea Butter, Jojoba Oil, Baobab Oil, Niacinamide, Vitamin C, Allantoin
"This oil is nothing I have ever experienced. Light weight and super absorbent it leaves this wonderful glow on my skin. I would recommend this to anyone that wants that lightweight nourishment."