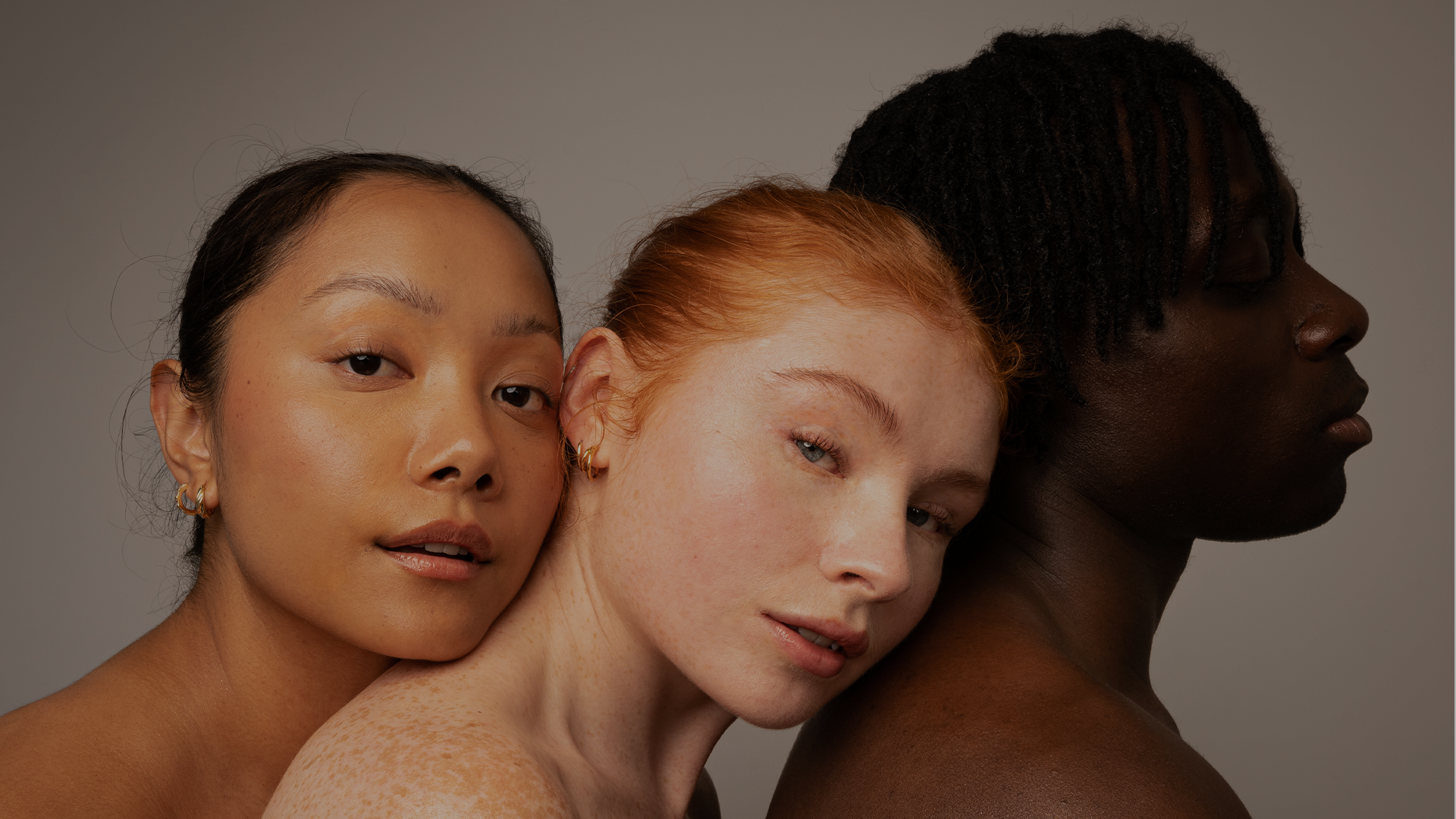 About KOBA skincare
Koba (nkóbá), in Lingala means "turtle," a nod to our founder's Congolese heritage. Turtles for KOBA symbolise longevity and protection, shielding your skin against external aggressors.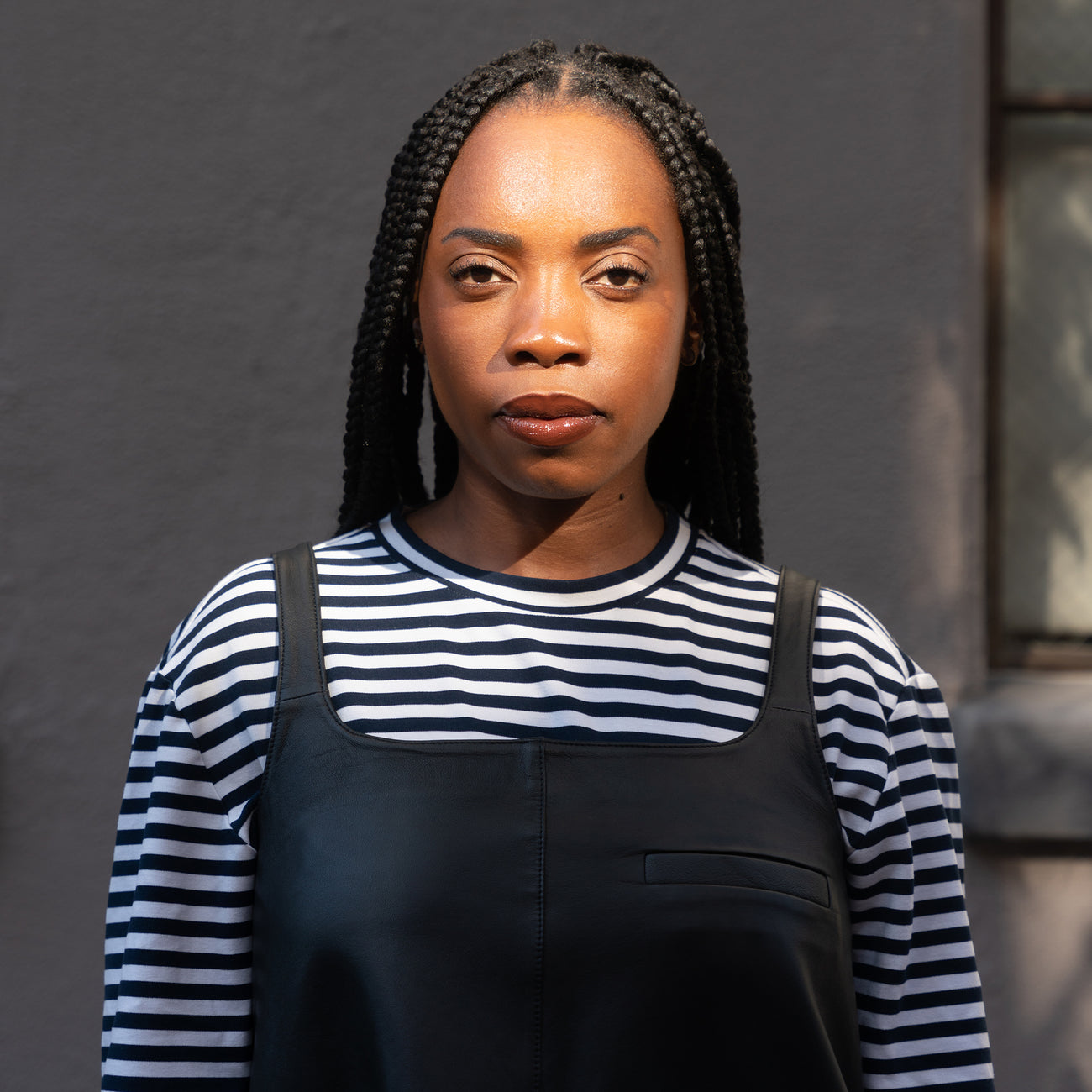 How it all began
With over ten years in the beauty industry, Thérèse has worked with some of the biggest names in the business. Having the exposure within the pharmaceutical and beauty ranges of industry leaders, coupled with her mother's knowledge as a chemist and her personal skincare struggles, it became increasingly difficult to ignore a gap in the market for an all-encompassing foot cream. Foot care has, for too long, been an overlooked category in the beauty industry. Thérèse soon began her next venture: developing skincare products that are innovative and targeted, but also suitable for all skin types, whilst adopting ethical practices. 
"KOBA skincare offers a range of products that actually work, provide visible results and long lasting hydration."
Thérèse M'Boungoubaya - Founder & CEO of KOBA skincare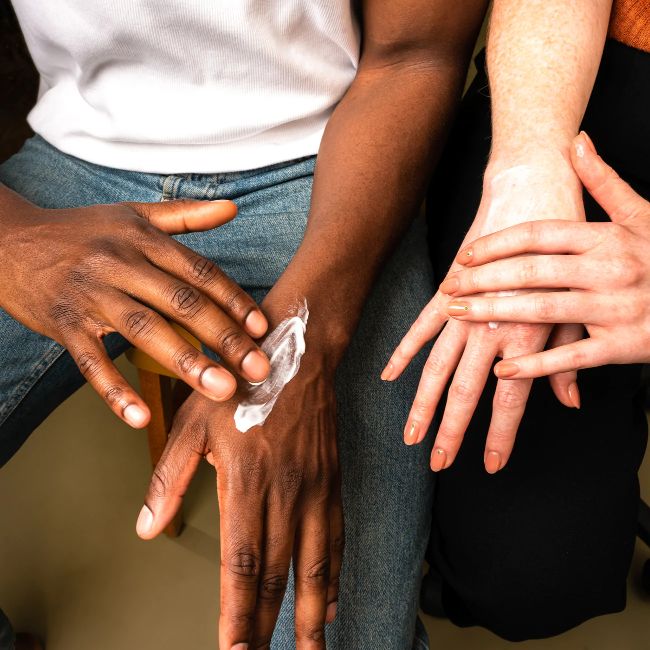 Why KOBA skincare?
"I want to give people products they can trust and receive remarkable benefits from that really deliver for their skin. The future of the skincare industry lies in wellbeing. My main goal is to give people control over the areas they might be hesitant to show or have touched, while stamping out the taboo of talking about feet in public and amongst friends, and bring this problem area to the forefront of the beauty industry. I hope KOBA Skincare helps you to overcome your insecurities, feel confident and empowered in your own skin."
Thérèse - Founder & CEO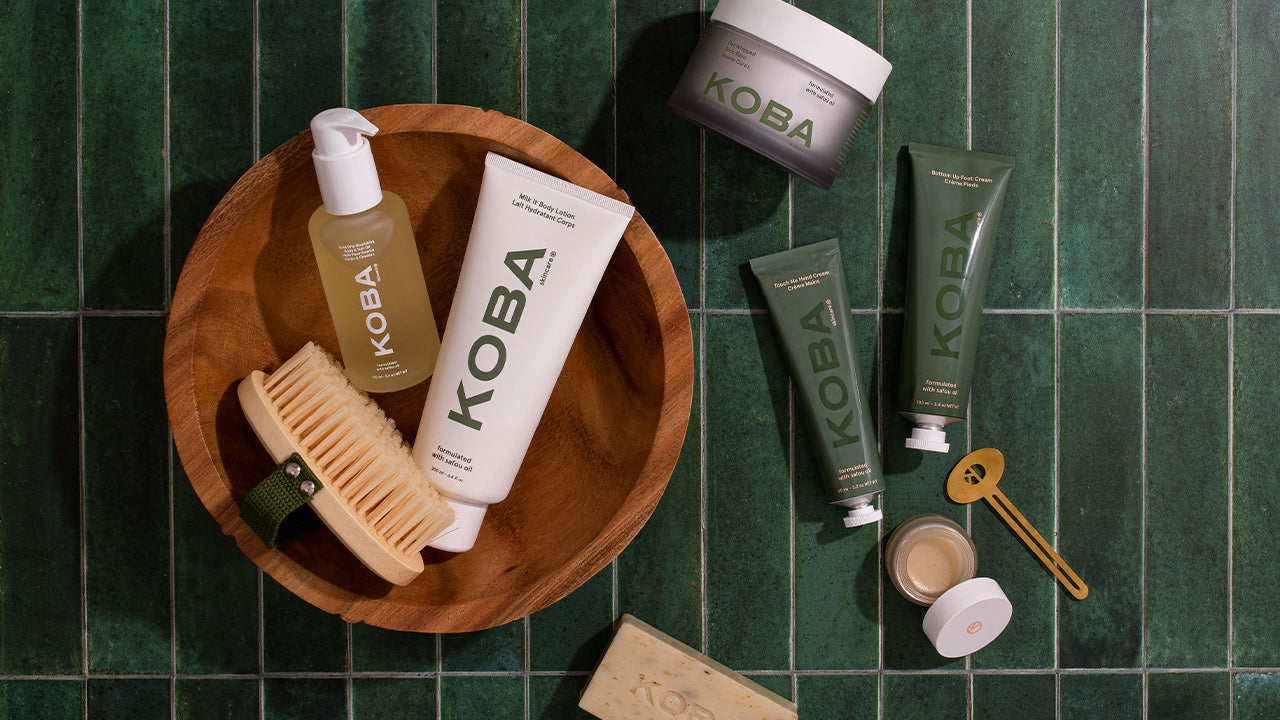 The Essence of KOBA
KOBA is an effective and efficient solution for those looking for a premium alternative to often non-aspirational pharmaceutical creams. Our products are simple to use and fit easily into any skincare routine, transporting you to a spa upon application. KOBA will leave your hard and thickened skin feeling durably elastic and smooth, visibly improving the texture of the skin and leaving behind a divine scent. We have designed our products to proudly sit in your bathroom and be shown off. KOBA will follow you around from your bathroom shelves to your gym bag, to your desk.
The pulp of the safou fruit is high in fatty acids, Vitamin C and E, which are high in antioxidants. These components ethically slow down the ageing process of the skin, naturally improving its texture and elasticity by making it smoother. Safou oil also boasts antiseptic benefits, making it a very special component of KOBA. When burnt, the bark of the Safou tree has a lovely woody scent which we have recreated and elevated in Grasse, the capital of perfumery in France, to use as the natural fragrance of our products.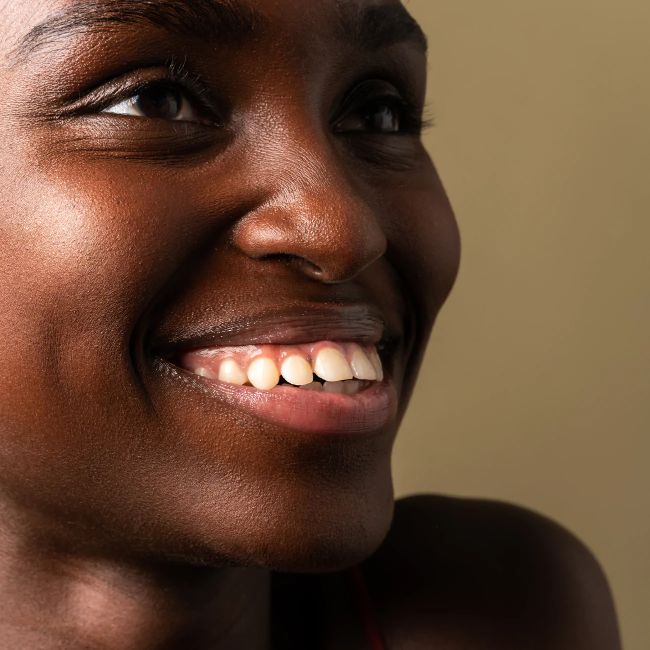 KOBA cares
Sustainability is a major focus of KOBA. To develop our products, we teamed up with one of the best French labs to formulate a clean, safe and clinically effective product line that had the essential elements to give you ideal results. Our formulas are free from parabens, sulphates, mineral oils. PEGs and synthetic fragrances, among many other nasty ingredients for your skin and the planet. The finished products are clean, nutrient-dense, fast absorbing and supply the skin with the desired hydration from early application. 
Containing at least 97% of natural ingredients, our products are respectful of the environment, vegan and cruelty-free, and all our packaging is recyclable. We are constantly striving to be innovative in our practices and approach to sustainability, committed to having a positive impact on our ecosystem.